Online Services
24/7 Access to Your Charter Bank Accounts
Life is busy. This is a fact whether you are single, or if you have a whole family's worth of costs to keep track of. We can help you stay on top of everything with Charter Online Banking and Charter Bill Payer.
Get our Mobile Banking App with Mobile Deposit!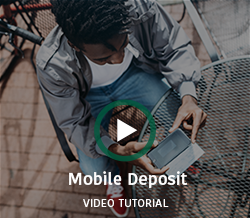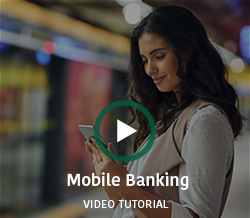 Take your Charter Bank Accounts with you wherever you go with our new Mobile Banking App! The app is available for Android or Apple devices. Download today.
Digital Payments
Time is precious. Digital payments provide a quick and simple way to make secure purchases. Each wallet has its own unique security features and provides you with flexibility on how you choose to pay.
To enroll, just find and follow the prompts on your smartphone, then take it for a spin! Your world is digital, and now the way you pay is as well. We support:
Google Pay™
Apply Pay®
Samsung Pay®
Visa® Checkout
Fitbit Pay™
Garmin Pay™
Effective June 30, 2023, Popmoney® - the person-to-person payment service, is being discontinued by its service provider. As a result, Popmoney will no longer be available in online and mobile banking.
As of June 30, 2023, you will no longer be able to:
Send or receive Popmoney payments through Charter Bank
Access Popmoney from online banking or the mobile app
View or manage your Popmoney payment history
What should I do before Popmoney is discontinued?
If you send recurring payments to friends and family with Popmoney, please make plans for a new payment arrangement.
We recommend canceling recurring or future-dated payments that are scheduled for delivery after June 30, 2023. No recurring or future-dated payments will be processed after June 30, 2023.
Are there alternative personal payment services available?
Yes, you can use your Charter Bank debit card with Apple Pay®, Google Pay™, or Samsung Pay®. These allow you to send and receive money from friends and family and make contactless purchases at retailers.
Other solutions for personal payments are currently being reviewed.
Questions?
Contact our Charter Bank Customer Service team at 515-331-2265.
Online Banking
Online Banking puts you in the driver seat for managing your own money. With 24/7 online access to your accounts, you can: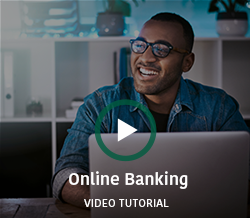 See real-time balances of your Charter Bank accounts
Transfer funds between your accounts
Check your past account activity
Export data for import into accounting software or spreadsheets
Mobile Banking App (search "Charter Bank Iowa" in the App Store or Google Play)
Mobile Deposit Capture (deposit checks through your smart phone)
Brella (manage your debit card to help prevent fraudulent transactions)
All it takes to enroll in Online Banking is a couple of minutes of your time. Simply go to our Online Banking Enrollment page to get started. If you have previously enrolled, please contact one of our offices to re-activate your Online Banking.
Charter Bill Payer
Paying monthly bills is tedious. You have to make sure you have stamps and envelopes, and once you finally mail your check, you have to wait for days for it to clear. Now, there's a better way to pay one-time and recurring bills: Charter Bill Payer.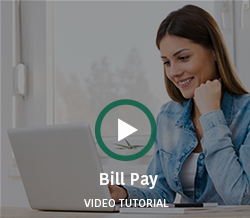 Free with your Online Banking account, Charter Bill Payer allows you to:
Pay any bill, any time
Stop or change payments any time before they are paid
Schedule payments in advance
Add any bill quickly with limited information
Pay people with PopMoney (person-to-person payments)
Charter Bill Payer utilizes the latest industry-standard security, so you can make on-time payments* knowing your account information is protected. Sign-up with within your Online Banking account or at a Charter Bank office today!
* We will bear the responsibility for any late-payment-related charges (up to $50) should a payment arrive after its due date as long as you scheduled the transaction in accordance with Bill Pay's terms and conditions.