Online Services
Online Tools for Easier Financial Management
Managing your business's finances doesn't have to be hard or take a lot of time. With our suite of online financial tools developed specifically for the needs of business, you can reduce the amount time you spend organizing your finances and focus more energy on doing what you do best: running your business.
Charter Business Online Banking
Take your business finances online with Charter Business Online Banking. Working in a secure environment that uses the latest industry-standard security, Business Online Banking allows you to: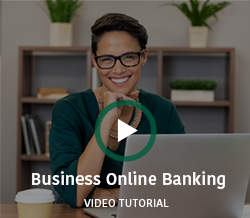 See real-time account balances for more accurate reporting
Transfer funds between your Charter Bank accounts
See and print detailed transaction histories, including check images
Save time managing your business's finances
Want to see how it all works? Our online demo will show you all the ins and outs of this easy-to-use online banking system!
Ready to start using Business Online Banking? Simply call your local branch and provide the necessary information to get started!
Charter Business Bill Pay
With Charter Business Bill Pay, you can quickly pay online any vendor you currently pay by check!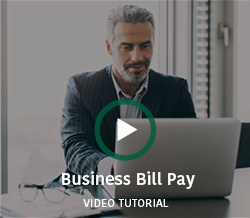 Administer three levels of authorized users with dual control features
Pay any person or company in the U.S. except court-ordered payments and state and federal tax payments
Receive and pay e-Bills online
Schedule reoccurring payments
Manage your payables by scheduling invoices to be paid on a future date
Electronically link invoice and credit memo information with your payments
Take a look at our Business Bill Pay demo to see how the system can make your vendor payments much easier. You can enroll in Business Bill Pay easily through your Online Banking account or by contacting your Charter Bank office.
See our Cash Management page for details on Charter E-Corp, our top-of-the-line Business Banking product!